Franklin High School FIRST Robotics Team 1610, Blackwater Robotics, was founded in 2005 as BOT, the "Builders of Tomorrow," after seeing a nearby team in competition.  S.P. Morton Elementary School already boasted a FIRST LEGO League team and the same coach, Liz Burgess, started our FRC team..  Our team is comprised of students from 8th-12th grades at both J. P. King Middle School and Franklin High School.
Our first competition was the 2005 NASA/VCU Regional playing Triple Play with our robot "MB". After the qualification rounds we seeded in the top 8, picked our friends 616 and Hawaii 510 as alliance partners, and went all the way to compete in the semi-finals. We also took home the Highest Rookie Seed and Rookie All-Star awards. Winning the Rookie All-Star award gave us a ticket to play at the FIRST World -Championship in Atlanta, Georgia, where we finished with a 5-2-0 record in the Curie Division.
Coming off an awesome rookie season, we didn't slow down and started preparing for the 2006 season. We competed in the 2006 NASA/VCU Regional playing Aim High with our robot "Trouble." We seeded 7th out of 64 teams with a record of 7-1-0, teamed up with Metal-In-Motion 343 and Team Talon 1598 for the elimination tournament. Our alliance went undefeated through the quarterfinals, semifinals, and finals, earning our alliance the 2006 NASA/VCU Regional Championship.
Lunacy: Did not compete due to losing access to our build space.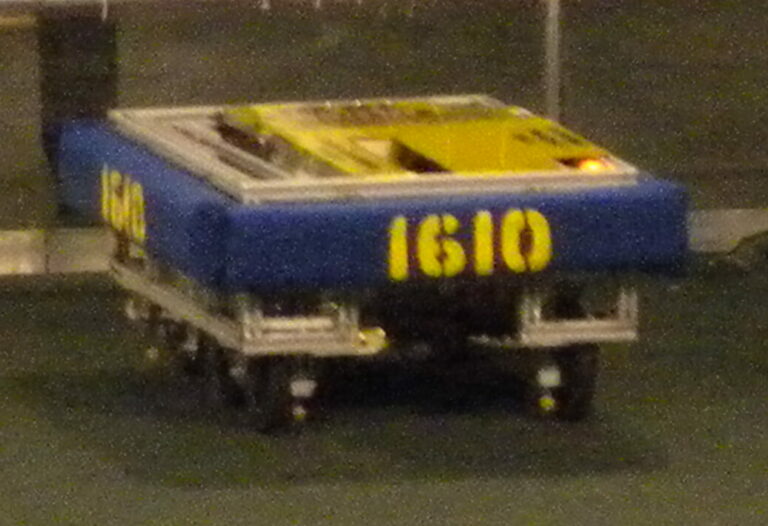 Breakaway: Ranked 26 out of 63 teams, not selected to elimination tournament.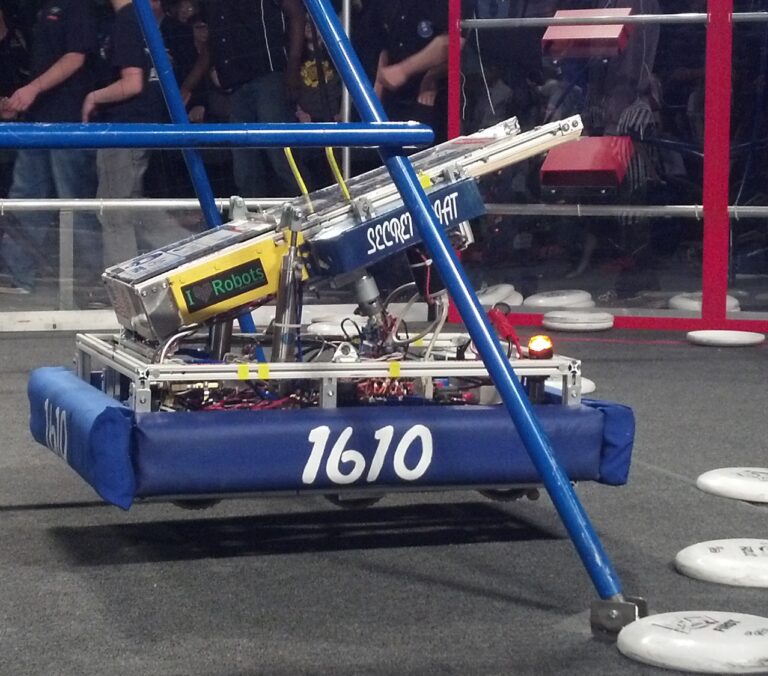 2013 brought about many changes. We started exploring new construction methods, with the robot's frame being all 80/20 extruded aluminum. It was also our first season attending two regional competitions. Playing Ultimate Ascent, we attended the Palmetto Regional in Myrtle Beach, South Carolina, and ranked 15 out of 65 teams. Our alliance with teams 1772 and 1287 advanced to the semi-finals. A great performance at Palmetto prepared us for our second regional of the season. We ranked low at the event but were chosen to a great alliance with teams 1541 and 1262 and went on to win the event, marking our second regional win.
We threw nearly everything we had learned in the prior two seasons out the window for this strange game with no defense and no bumpers. 4 wheel drive on 6″ omni wheels with drop-down powered center "H drive." Virginia Regional Champions with teams 384 and 2363.  Chesapeake Regional Finalists with teams 2534 and 836. Qualified and competed at the World Championship in St. Louis.
We moved to the district style of play, having to compete in two district qualifying events to earn points to qualify for the district championship. This was our first robot using chain-in-tube construction to save space and protect the chain and sprockets powering the drivetrain. We played well at both qualifying events in Blacksburg and Portsmouth and qualified for the District Championship in Maryland.  While we made the elimination rounds at all three events, we did not qualify for the World Championship.
Franklin High School FIRST Robotics Team 1610 is excited to announce our new team name:  Blackwater Robotics.  Drawing inspiration from a picture of the Union Camp tugboat "Corinthia," the rebranded name and logo celebrate the history of Franklin and the significance the Blackwater River had on the growth and history of the city.  6 wheel West Coast drive with drop-omnis. FIRST Chesapeake Hampton Roads District Event winners, #1 Seed, and Quality Award winner.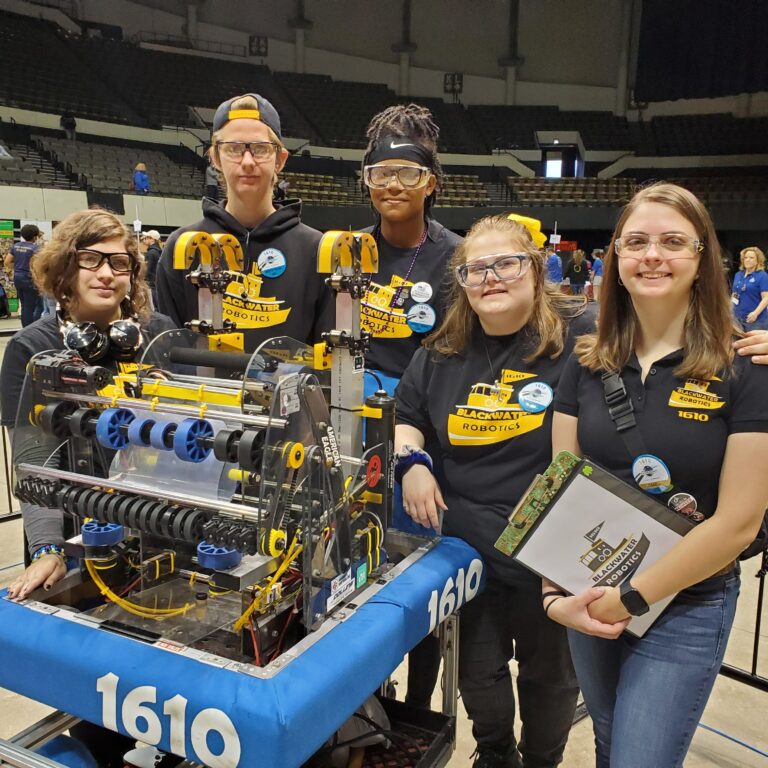 Placing as Finalists at the FIRST Chesapeake Great Richmond 1 and 2 events secured our entry to the District Championship. In the FIRST Chesapeake District Championship held at the Hampson Coliseum, we were selected to the 7th seed alliance by alliance captain 122 NASA Knights and joined by 5804 TORCH. Together this powerful alliance upset the 2nd and 3rd seed alliances before falling to the 1st seed alliance in the Finals.